Cu Chi Tunnels
Located about 60km from the city center. Cu Chi Tunnels is one of the most attractions in Ho Chi Minh City. It is an underground system with many tunnels connected to the ground by camouflaged holes for ventilation and moving.
Cu Chi Tunnels was built in 1946 - 1948, was the revolutionary base of Vietnam soldiers (Viet Cong), supplies weapons, ammunition, food, and living quarters during the Indochina War and the Vietnam War
Cu Chi Tunnels has two main locations: Ben Duoc Tunnels and Ben Dinh Tunnels. But you should choose the Ben Duoc Tunnels because it's more enjoyable and relatively easy to go. And most tours also take you to Ben Duoc Tunnels.
Address: Cu Chi District, Ho Chi Minh City, Vietnam.
Price (entrance ticket): 100,000 dong.
Opening hours: 8 AM to 5 PM everyday.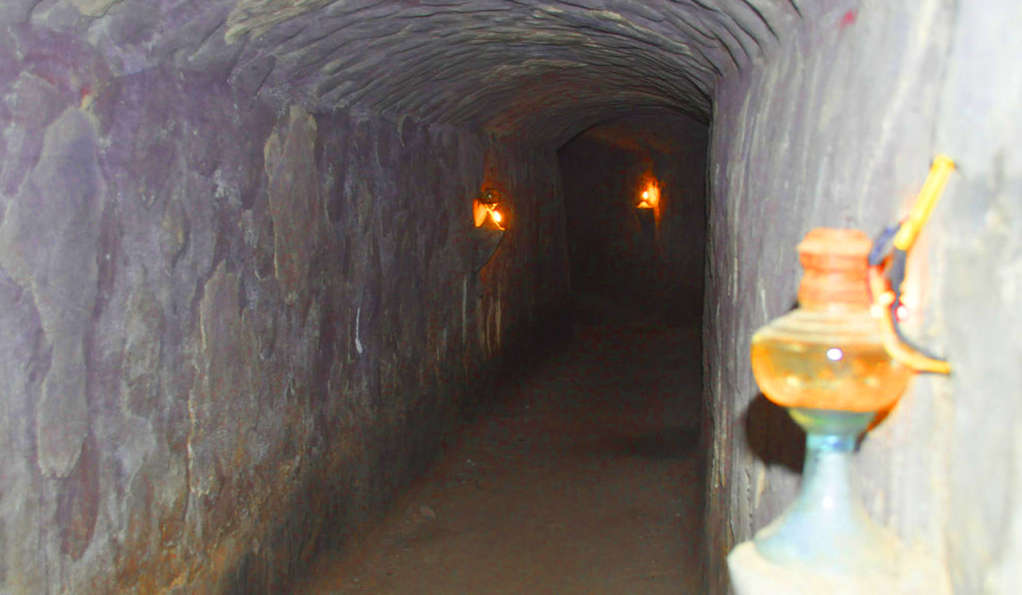 A tunnel in Cu Chi Tunnels
HOW TO GO
You should go to Cu Chi tunnels by bus. You should combine both apps Google Maps and Bus Map for more convenience.
From Ben Thanh Market to Cu Chi tunnels is about 70 km. You should use BusMap to get there easier.
In departure, you enter: "Ben Thanh Market".
In destination, you enter: "Cu Chi tunnel".
Then click on Directions
Then appears the directions, you select the first direction, and follow the instructions.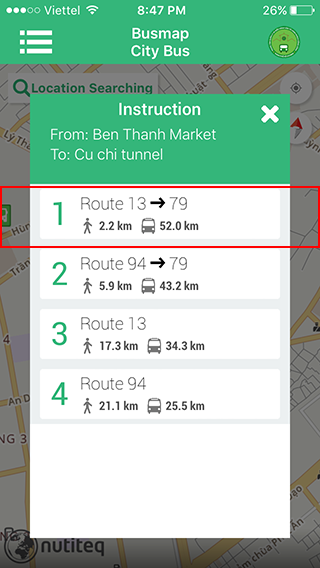 Go to Cu Chi tunnels by bus
Time moving: About 2h.
EXPERIENCES
As mentioned above, the way to Cu Chi Tunnels is quite hard to go so you should go with the natives or book a tour (around 30-50$).
Time exploring about half a day, if you go by bus, you should start early in the morning (around 7:00 am) and leave in the afternoon (before 6:00 pm).
You should dress neatly, wear shoes because you have to move a lot, bring water and snacks enough for a long trip.
You can refer to the official website of the tunnel authorities: diadaocuchi.com.vn.
Along with Mekong Delta, Cu Chi Tunnels is one of the two most visited tours and is top 10 Places to Visit in Ho Chi Minh City.