HO CHI MINH CITY TOURIST MAP
___
Here is the Ho Chi Minh City tourist map, the map includes Ho Chi Minh's most popular destinations as well as other useful information such as restaurants, bars, and shopping. You can refer to Vietnam Tourist Map.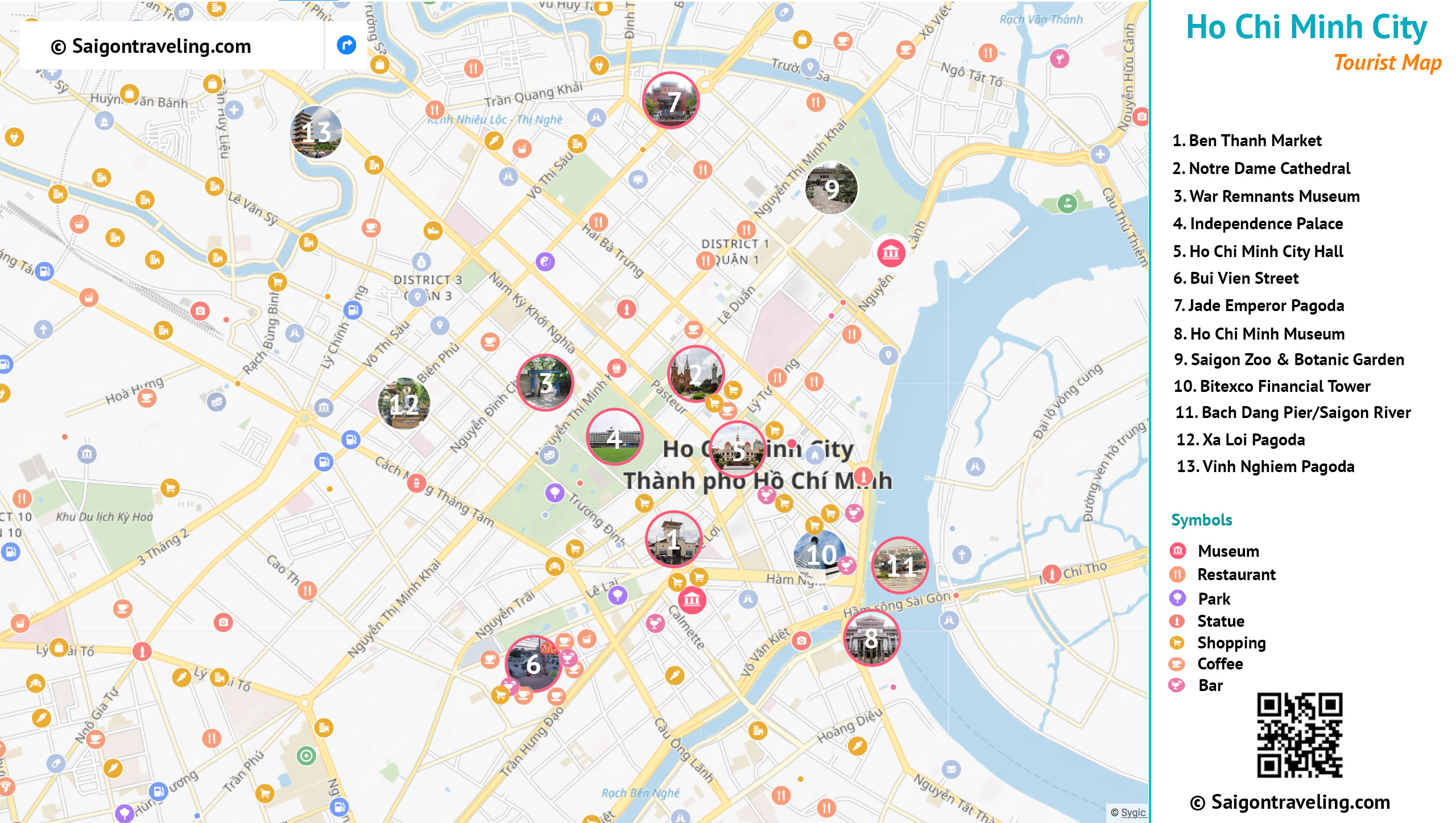 NOTE
You can download the tourist map of other cities here
Ho Chi Minh City Map is the property of Vietnamnomad.com, it is free for printing and downloading, but please do not copy in other forms.
Download Ho Chi Minh City Tourist Map
Exploring and experiencing a new culture is the dream of most of us, but to do that is not easy. So we would like to introduce and give you a Saigon Travel Guide Book, it is a gift we give you. You can download it here. We hope the book will be useful to you.
Meet in Saigon!