Saigon Chinatown
Saigon Chinatown is a large area located in District 5, Ho Chi Minh City, Saigon people call is Cholon (the big market). There are many temples, homes, and clubs of Chinese and many Chinese are living here.
In 1776, the Chinese came to Saigon, according to customary customs, they often set up a market when they arrived in order to have a place to exchange goods. Then, the people here call it is  Cholon, meaning a Big Market. It's a separate city of Saigon. In the process of development, Saigon and Cholon gradually merged together. Nowadays, Cholon is considered a Chinatown in Saigon.
There are many temples, homes, and clubs of Chinese, such as Ba Thien Hau Temple, Gia Thanh Minh Huong Temple, Ha Chuong Hoi Quan, Quan Am Pagoda.
Ba Thien Hau Temple is a new attraction, more and more visitors choose to visit this place. Ba Thien Hau Temple is one of the oldest pagodas in Saigon of the Chinese. This place shows many precious antiquities of King Cang Long (China) and precious objects of China.
Cholon area has many cafes, restaurants, shops of Chinese herbs and Vietnam herbs ( Hai Thuong Lan Ong Street).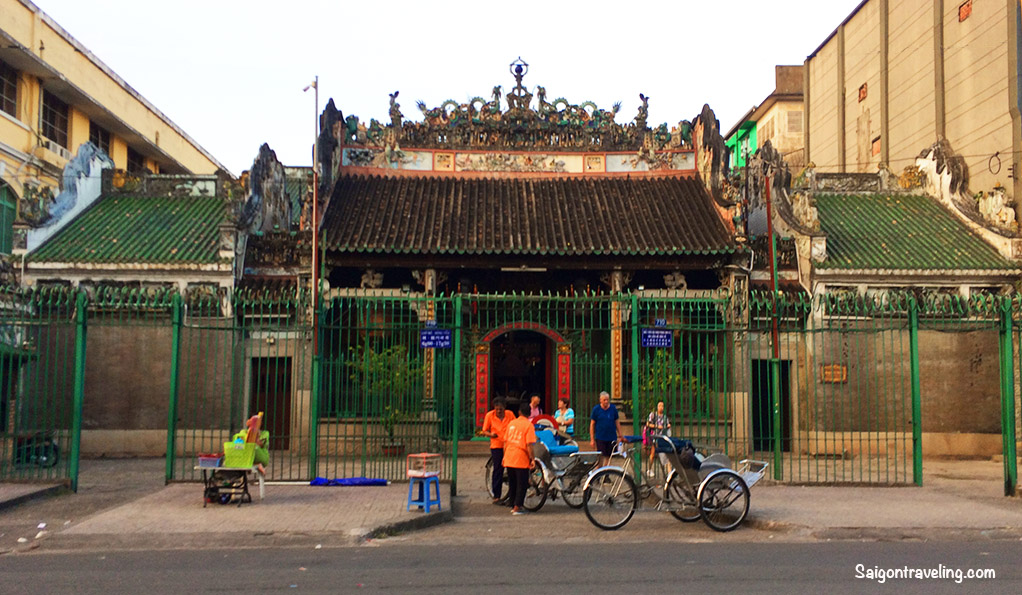 HOW TO GO
Cholon is a large area composed of many markets such as Binh Tay Market and Kim Bien Market. Binh Tay Market is a typical market in Chinatown, so you should start here. We recommend going there by bus because it is easy to go and cheap. The bus ticket is 6000 Dong (around 0,3 $).
From Ben Thanh Market to Binh Tay Market  is about 7 km. You can go to by bus or taxi/Grab.  You should combine both Google Maps and Bus Map apps for more convenience.
For bus:
In departure you enter: "Ben Thanh Market".
In destination you enter: "Cho Lon coach station".
Then click on Directions.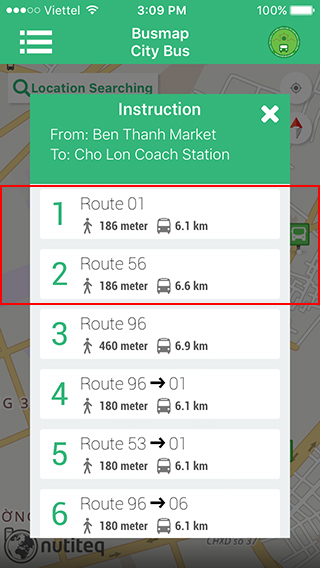 Then appears a direction, you can select the first or second direction, and follow the instructions.
After arriving at the Cholon bus station, you walk 200 meters to Binh Tay Market.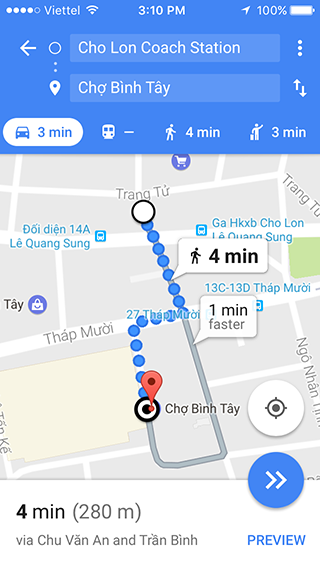 How to go to Binh Tay Market
Similarly, if you depart from another place.
If you get there by taxi/grab/uber, the cost around 100,000 dong.
OUR SUGGESTIONS
You should spend about half a day or a day exploring Cholon area.
Firstly, you should go to Binh Tay Market, this is the unique market designed in the style of feng shui, yin and yang and five elements. You will spend about 1-2 hours here.
Then you should visit Kim Bien Market, this is also a famous market in Cholon.
The next destination is the Ba Thien Hau Temple. On the way you will find a lot of interesting things, it may be the streets only sell a kind of item. Most of the streets here sale on a specific theme such as Asian culture, seasonal, and festive things.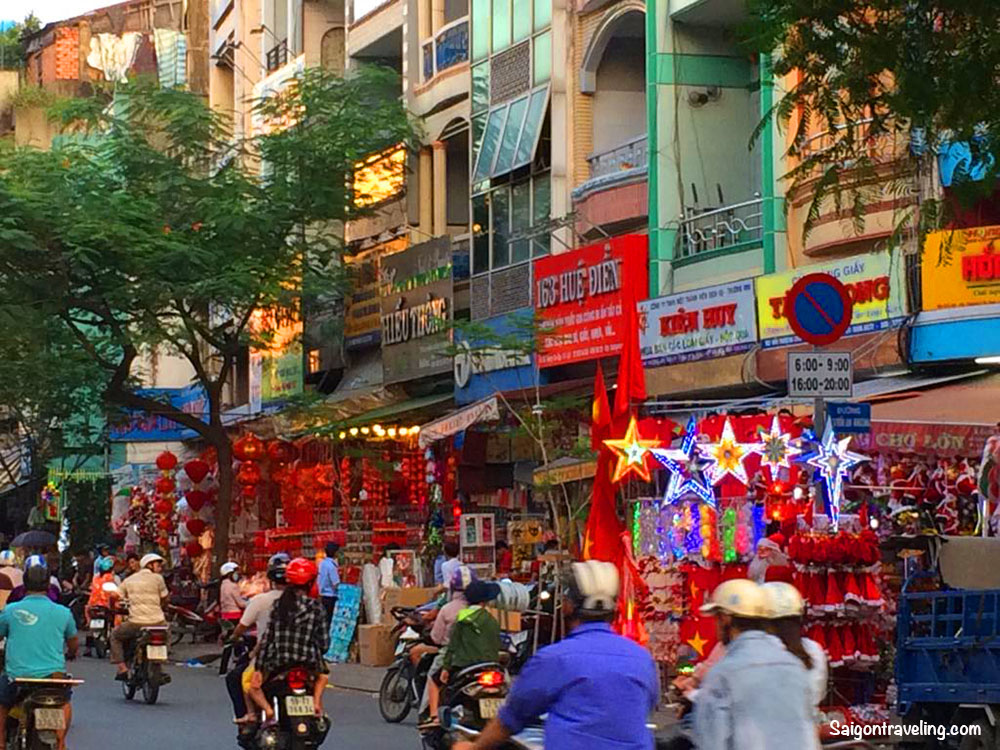 Finally, visit Hai Thuong Lang Herbal Street. Most of the shops here sell herbal medicines mainly from China and Vietnam. In oriental culture, herbs play a very important role, and healing with herbs is a characteristic of the Vietnamese.
EATING
Dai Gia Hac (Chinese cuisine): 7:00 am - 10:00 pm.
Address: 152 Hai Thuong Lan Ong, price: 20 000 - 100 000/ dish.
Hu Tieu Thon Ky (Hu Tieu):  2:00 pm - 7:00 pm
Address: 15 Phu Dong Thien Vuong, price: 25 000 - 35 000/one.
EXPERIENCES
Like Ben Thanh market, you should bargain when shopping here.
Cholon area is very large,  you can visit this place within half a day or one day.
You should dress neatly, wear shoes because you have to move a lot, bring water and snacks enough for a long trip.
You can refer to the official website of the Binh Tay Market authorities: www.chobinhtay.gov.vn.