HO CHI MINH CITY OVERVIEW
___
Ho Chi Minh is a city equatorial, hot and humid climate, the average temperature over 26 degree Celsius. It is a beautiful and fast growing city. Ho Chi Minh City (or Saigon) was once called Paris of Indochina. Nowadays it still exists many hundreds of years old French-style buildings interwoven with the skyscrapers. Here are some basic steps to get a perfect trip.
Ho Chi Minh City has an airport is the Tan Son Nhat airport, a train station to go to the central and northern provinces and two big coach station are the Eastern coach station (go to the eastern and northern provinces) and the Western coach station (go to Mekong Delta).
The Public transport system consists of 110 bus routes spread to every district from main roads to alleys.
There are three big airlines in Vietnam are Vietnam Airlines, Vietjet Air and Jetstar Pacific.
Vietnam Airlines: Has a relatively high price but better quality. The official website (booking): www.vietnamairlines.com.
Vietjet Air: Is a dynamic and youthful airline, The fares are also very reasonable. The official website (booking):  www.vietjetair.com.
Jetstar Pacific: Is a prestigious airline and prices very reasonable. The official website (booking): www.jetstar.com.
If you want to go to the central and northern provinces by train, you can buy tickets on the website: www.dsvn.vn. (Vietnam railway company).
For more information about transportation in Ho Chi Minh City, you can see at The Transport column.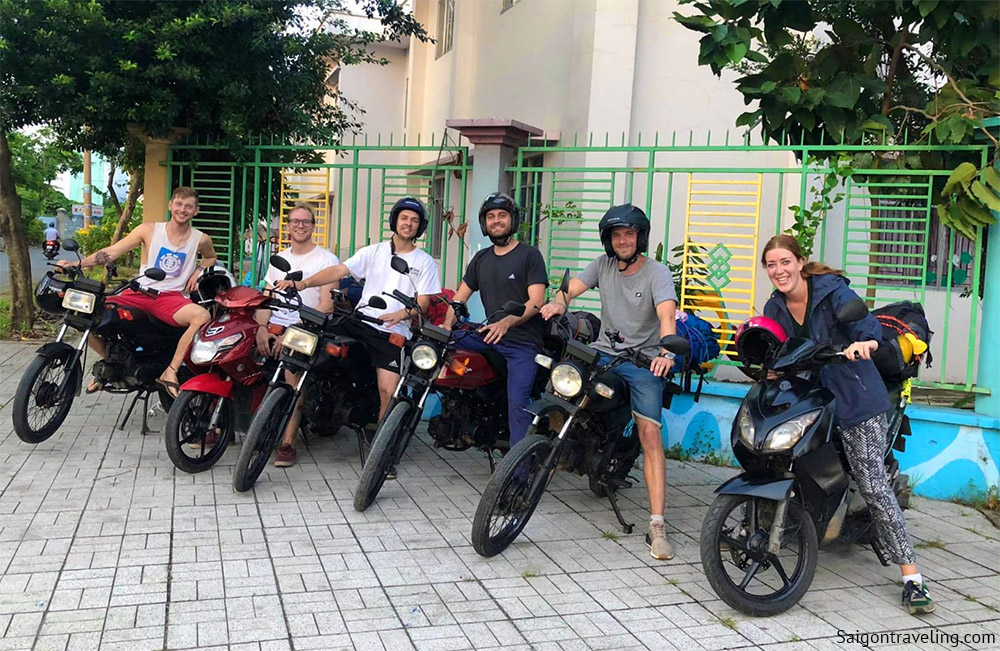 INTERNET & TELECOMMUNICATION
INTERNET
There are three main types of Internet network in Saigon are Wi-Fi, Mobile Internet, and fixed internet.
Wi-Fi 
Most cafes, restaurants, hotels have Wi-Fi networks, you need to enter the password, to know the password you can ask service personnel.
Public Wi-Fi systems are available in most public locations such as parks, hospitals, coach stations (The most popular is the "Free S-Wifi" Network).
Mobile Internet
We encourage you to register Mobile Internet during in Vietnam because of the usability and usefulness.
How to register and choose the network we will provide detailed guidance in the Planning column.
Fixed internet
Not handy and flexible, but if necessary, you can access at the internet shops which you can find along roads (popular from 5 000-10 000 VND per hour)
TELECOMMUNICATION
To use mobile services in Saigon, you have two choices.
Option 1: Roaming into Vietnam if you want to use your  previous SIM
Option 2: Buy a SIM of Vietnam's Mobile network operator (MNO) (you should buy at Tan Son Nhat airport or any roadside-shops have the word "SIM_CARD" ).
We encourage you to choose this option because of the convenience. The price of SIM just around 50 000 - 100 000 dong (3-5$)
Registering 4G services (or mobile internet services).
If you are using international roaming, you should contact your MNO are using.
If you bought a SIM of Vietnam's MNO, you can self-register or ask the employee of MNO to register.
Self-register: We encourage you to use the daily 4G  or a month, for daily 4G services you have over 1,2GB for use within 24 hours, you should extend daily (systems will auto-extend).
Daily 4G services:
+ For Mobifone: You type D7 send 999 (7,000 dong, you have 1.2GB to use).
+ For Vinaphone: You type D2 ON send 888 (10,000 dong, you have 2GB).
+ For Viettel: You type MT7 send 191 (7000 dong, 1,2GB)
Monthly 4G services:
+ For Viettel: You type MiMax send 191 (70,000 dong).
+ For Mobifone: You type MO MIU send 9084 (70,000 dong).
+ For Vinafone: You type ON MAX send 6088 (70,000 dong).
To choose suitable services you should ask MNO's employee at the airport or directly ask the operator:
+ Viettel operator : 1800 8198 (free).
+ Mobifone operator: 9393 (for foreigners).
+Vinaphone operator: 9192 (for foreigners, 200 dong/minute).
You should call the operator before registration services.
Buy 4G Vietnammobile SIM (highly recommend): Only use the internet (no call) no registration needed.
TRAVEL APPLICATIONS
Google Maps
Google Maps is an application so popular, we will not guide how to use google maps because perhaps anyone knows how to use. Here we will guide you how to enter the name of the Vietnamese places into google maps.
Vietnamese is based on the alphabet and diacritical marks. To enter  Google Maps, you need to erase diacritical marks.
For example, The Address "18 Nguyễn Huệ, Phường Bến Nghé, Quận 1, Hồ Chí Minh" you just enter " 18 Nguyen Hue" and choose the first option. For places, just enter the name and select the first option.
Check your address to avoid confusion between districts because some street's names are the same.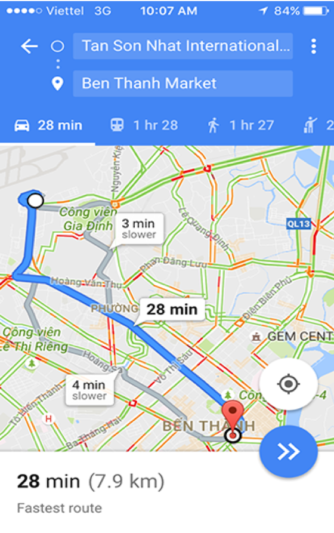 Other Necessary Applications
Google Translate:  You select your language translation into Vietnamese. This is a popular and necessary application for you.
Busmap: This is a very useful app to help you take the bus in Ho Chi Minh City.
Grab: A pretty apps for you to order taxi, mototaxi.
If there is one piece of advice, we would recommend that you should not worry too much about accommodation because you can find an accommodation anywhere in Ho Chi Minh City. However, you should book in advance for a discounted rate, you can book via Booking.com or Stay column.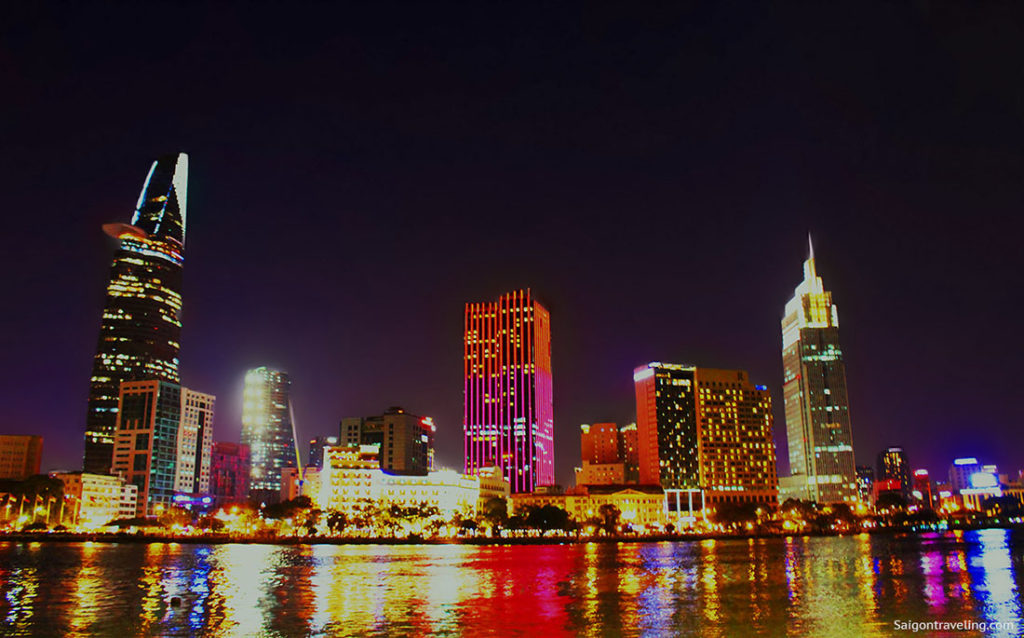 Have many types of shopping from traditional as markets to modern such as supermarket or shopping mall.
Market: Where you can buy anything. There are many large markets in Ho Chi Minh City such as Ben Thanh Market, Binh Tay, Ba Chieu and Cholon. Do not forget to bargain before buying.
Supermarkets or shopping mall: The prices may be higher than markets a bit, but better quality.
Convenience shops: This is a pretty optimal choice for you. Ho Chi Minh City has numerous convenience stores. It like a miniature supermarket, which has most everything you need. In Saigon, there are many well-known brands such as 7-Eleven, Vinmart, FamilyMart and Cycle K.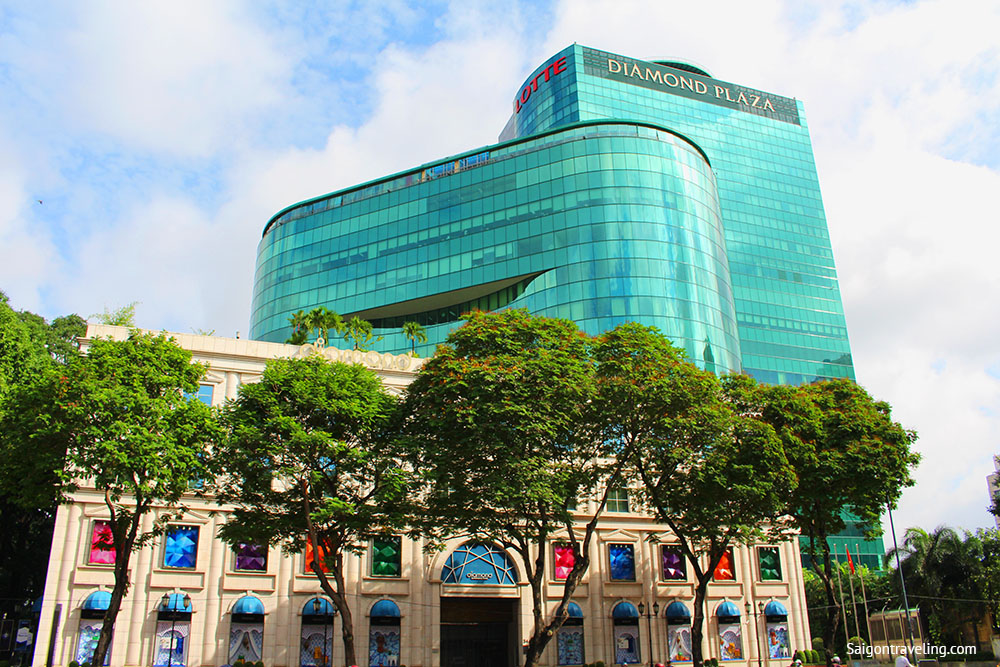 Do not come to Saigon to eat Mc Donald. You know? Saigon was named the street food paradise. If you come to Saigon but did not try street foods, it is a waste! See more at Food & Drink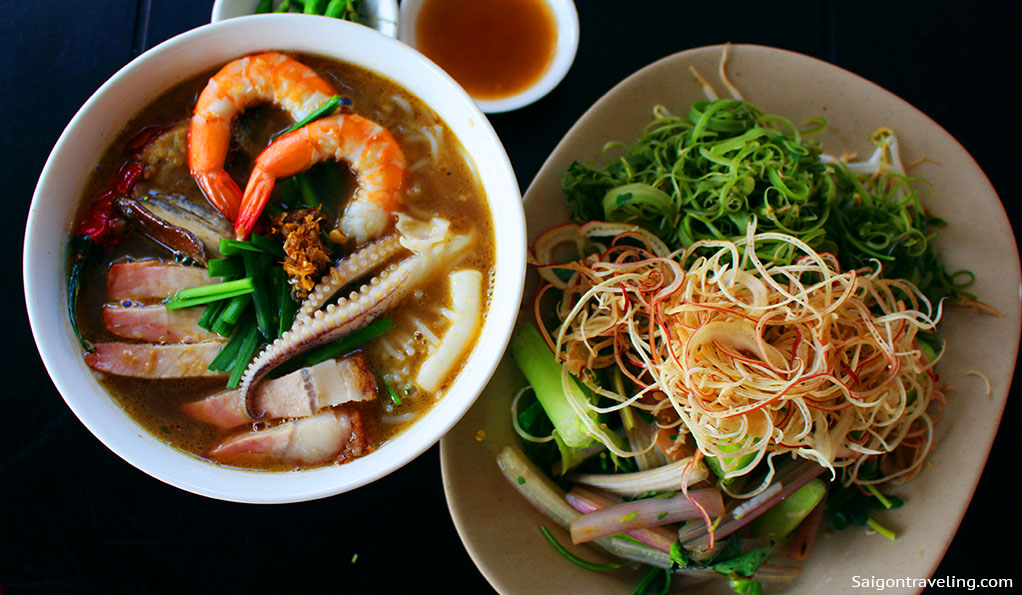 Why do you have to book tours while you can completely self-discovery?
We will guide you to self-discovery and enjoy a lovely Saigon in the Destinations column.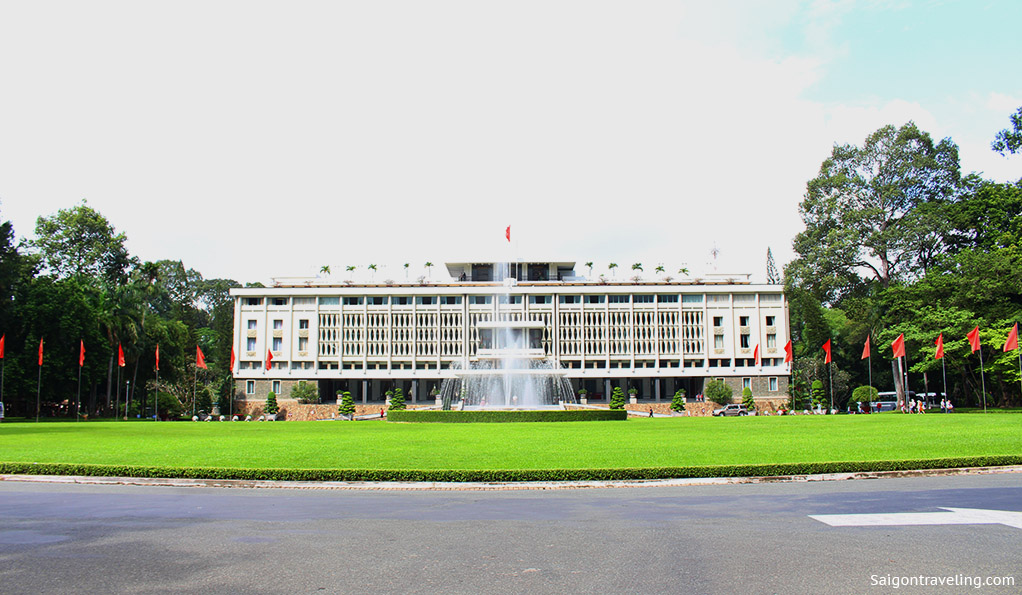 Generally, the cost of living in Ho Chi Minh City is not too expensive, with only $ 30-50 you can also discover the Saigon within a day.
We will guide you in the Wiki column.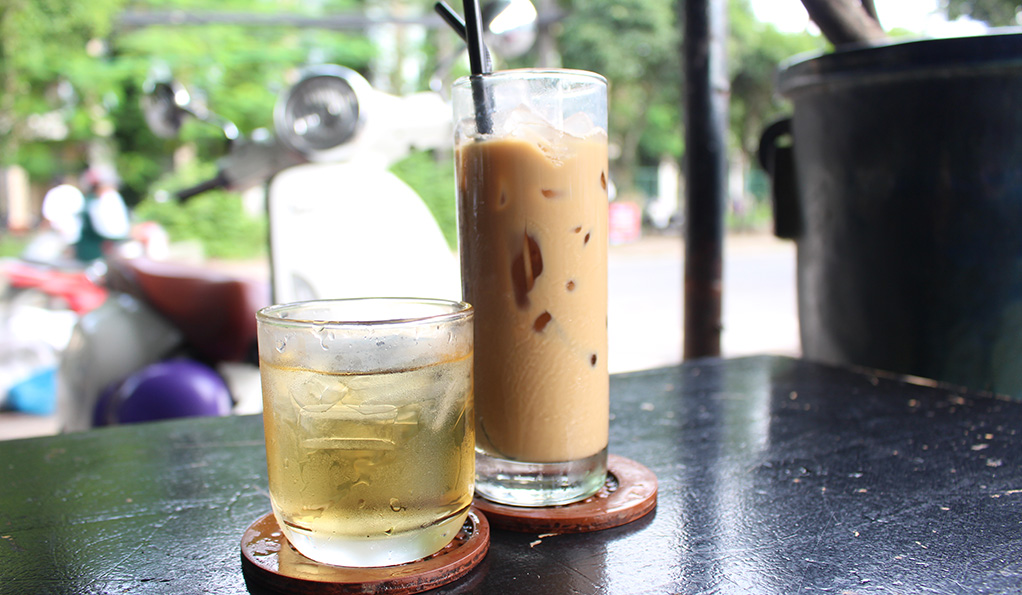 SAIGON TRAVEL GUIDE FREE EBOOK
Exploring and experiencing local culture is the dream of most of us, but to do that is not easy. So we would like to introduce and give you a gift, which is the Saigon Travel Guide Book. We hope this book will accompany you during your stay in Saigon.