HO CHI MINH CITY WATERBUS
___
Ho Chi Minh City is surrounded by the poetic Saigon River. Saigon River winds around the city, creating many beautiful peninsulas such as Thu Thiem and Thanh Da. While some places as Bui Vien or Ben Thanh Market are getting more crowded and bored, why don't you try to discover the soul of this land - Saigon River. Maybe you will realize many miracles, a more accurate view of the land once called Paris of Indochina or the Pearl of the Far East.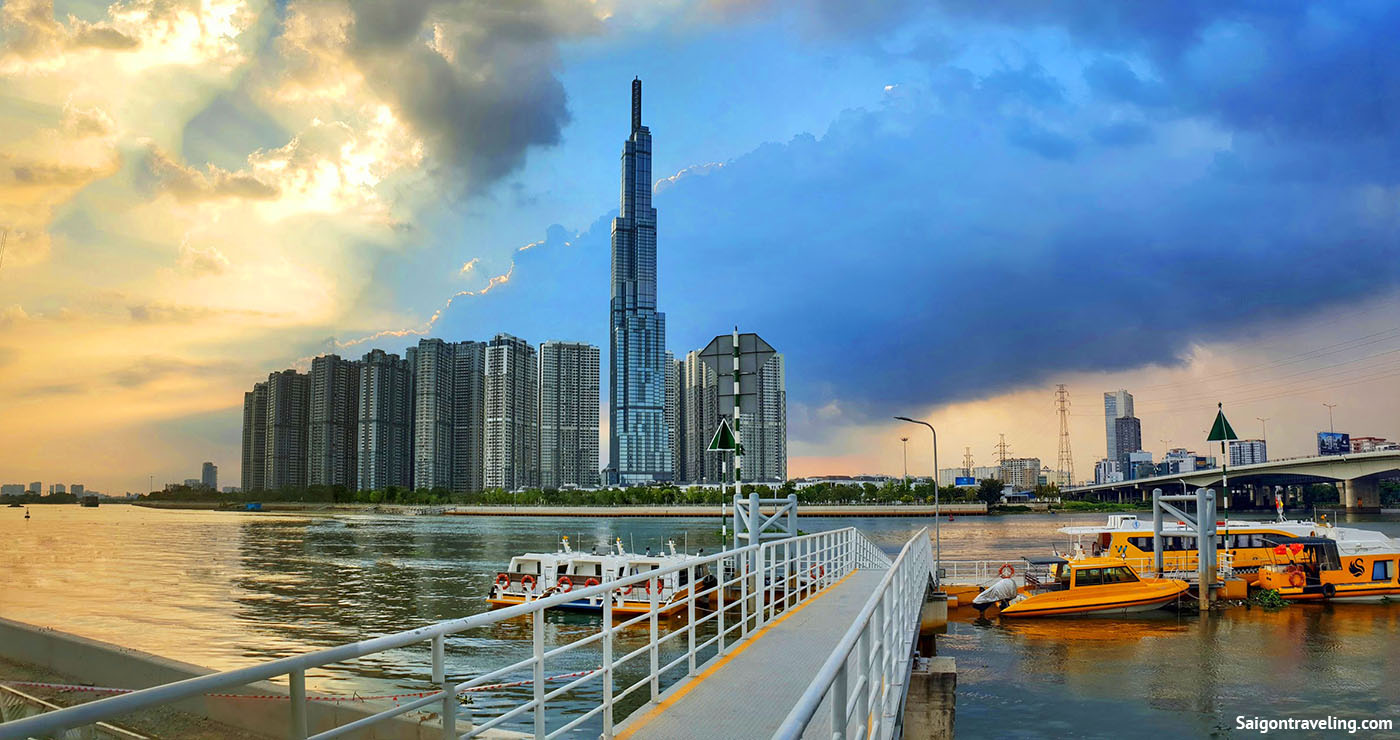 Take a Saigon River Tour by WaterBus
Departure: Bach Dang Wharf
Destination: Linh Dong Waterbus
Round-trip ticket: 30 000 VND (1,4 USD).
Full trip time (about 3 hours)
Bach Dang Wharf is a beautiful park located in the center of Saigon, this place is also a marina and a high-speed pier (go to Vung Tau beach and Can Gio biosphere reserve, we are introducing below).
Operating time at Bach Dang Wharf:( 8:00 AM -7:30 PM).
The distance between trips: 30 minutes.
Including 4 main stations (image below): Bach Dang Wharf (1), Binh An Station (4), Hiep Binh Chanh Station (10), Linh Dong Station (11). Each station stops for 3 minutes.
You can stop at Thanh Da peninsula, this peninsula is a beautiful place and still quite untouched. In this peninsula, there are many old apartment buildings, this is one of a few places still remain the original Saigon.
Here you can enjoy a glass of "Cafe Sua Da" (about 14 000 Dong, 0,6 USD) and continue your journey (to Linh Dong station or return to Ben Bach Dang if you spend a lot of time on Thanh Da peninsula).
Exploring Saigon by waterbus is a great experience when coming to Saigon, however, if you want further trips to Can Gio Biosphere Reserve or Vung Tau Beach, you should try the high-speed boat at Bach Dang Wharf.
high-speed boat to Vung Tau Beach
Departure:  Bach Dang Wharf
Destination: Ho May Wharf (Vung Tau Beach)
Ticket: 250 000 (Dong, 11 USD)
Boat schedule: 
+ From Saigon to Vung Tau:   8 AM     10 AM     12 PM     2 PM
+ Frome Vung Tau to Saigon: 10 AM     12 PM    2 PM     4 PM
Estimated time: 90 minutes
Name of the boat: Greenlines DP
You can stop at Can Gio (Tac Suat Station), the fare is 200 000 Dong.
Buy ticket: directly at the pier (Bach Dang Warf)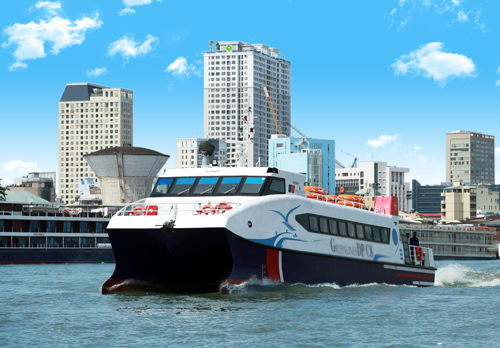 CRUISING ON SAIGON RIVER
Cruising on the Saigon River is an interesting activity in Ho Chi Minh City.
At the Bach Dang Wharf, you can cruise on the Saigon River by cruise boat, there are many types of cruise boats, most of them are operating from 6:30 pm - 10:00 pm. You can have dinner on the boat and enjoy the whole Saigon.
Wharf address: 05 Nguyen Tat Thanh, Ward 12, District 4 (next to Nha Rong Wharf). You can buy tickets directly at this address.
Fare:
Sai Gon Boat (Tàu Sài Gòn): 279 000 - 379 000 Dong/one. (depends on the menu). Departure time: 8 Pm. Highly
Indochina Boat (Tàu Đông Dương): 320 000 - 1420 000 Dong/one (depends on the menu). Departure time: 7 Pm.
Indochina Queen (Buffet) 447 000 Dong/one. Departure time: 6:30 Pm.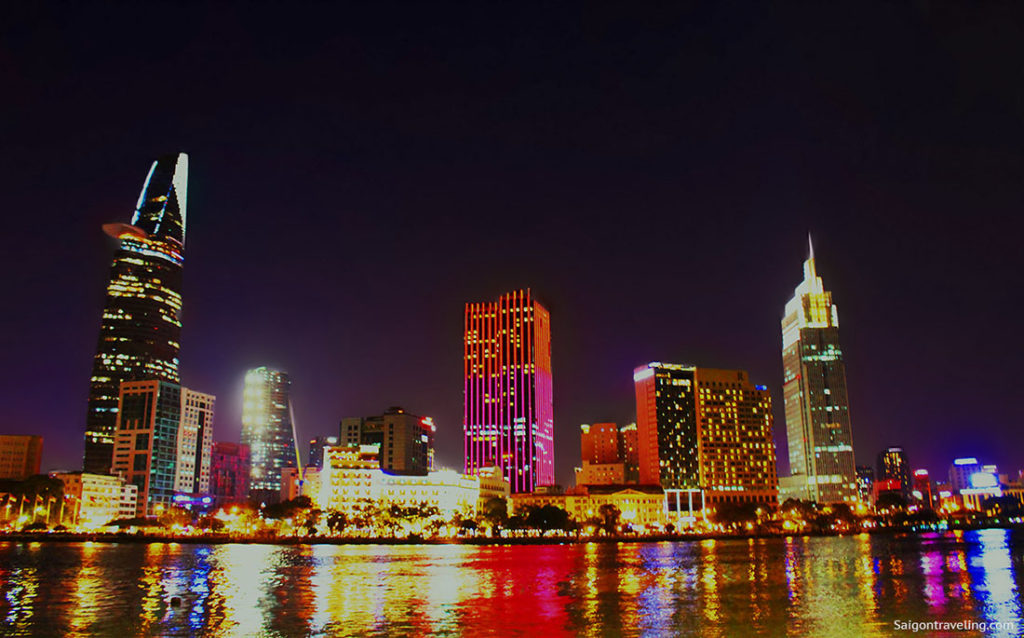 Slowly cruise on the Saigon River and watch a beautiful city, maybe your love starts here...
Above are some information about Ho Chi Minh City Waterbus - Take a Saigon River Tour for only 2 USD, we hope it will be useful for you.
Exploring and experiencing a new culture is the dream of most of us, but to do that is not easy. So we would like to introduce and give you the Saigon Travel Guide Book and Ho Chi Minh Tourist Map these are the first gifts we give you. You can download  here. We hope the book will be useful to you.
Meet in Saigon!