Saigon Bus
With a large network as well as extensive connectivity, the bus is a very convenient means in Ho Chi Minh City.  The bus fare is about 5,000 dong to 6,000 dong depending on bus routes. Before boarding, you need to prepare the change to facilitate the payment. You are only allowed to catch a bus at the bus station, detailed below.
Take a bus in Ho Chi Minh City
Firstly, you need to select bus routes matching your route by searching the bus routes information below or by the Busmap application.
For example, you want to go from Tan Son Nhat airport to Ben Thanh market, you can look up information about bus routes (below)

Bus route information (below)
Or use Busmap application: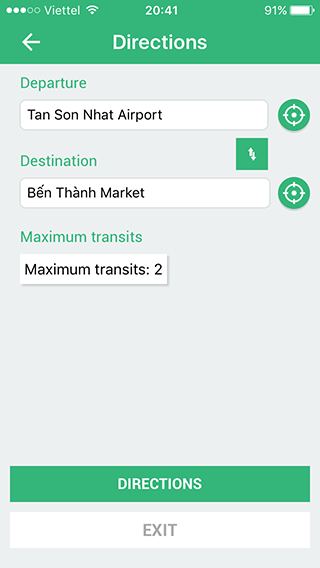 You enter departure and destination. Notes: Some locations are written in Vietnamese, you just write not diacritical marks. For example, Bến Thành market you enter is Ben Thanh market.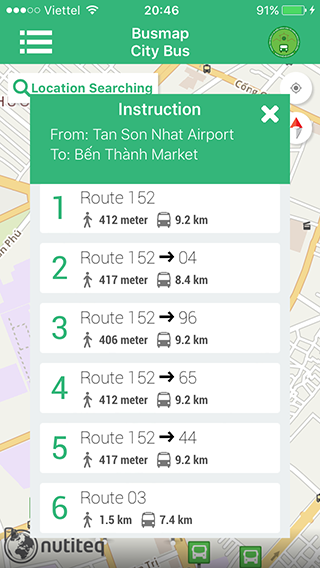 As you see, there are many options here, all the choices are to go to Ben Thanh market, we recommend you choose the first option.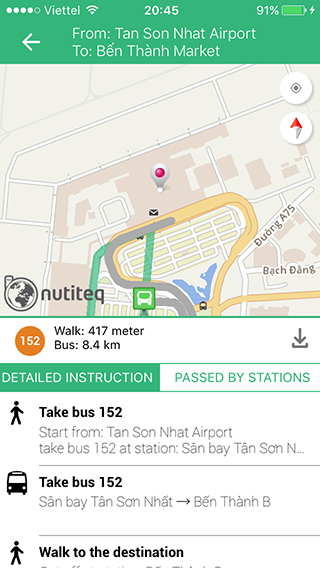 You click on the first option and follow the instructions.
Secondly, you need to go to the bus stop to catch the bus. 
Finally, you need to check the bus (route number and fare).
saigon bus fare
Most of the bus routes in Ho Chi Minh have fares are 6,000 Dong (0.3 $). You should see the fare at the ticket (pictured below). If the driver requests money higher than the fare, please refuse!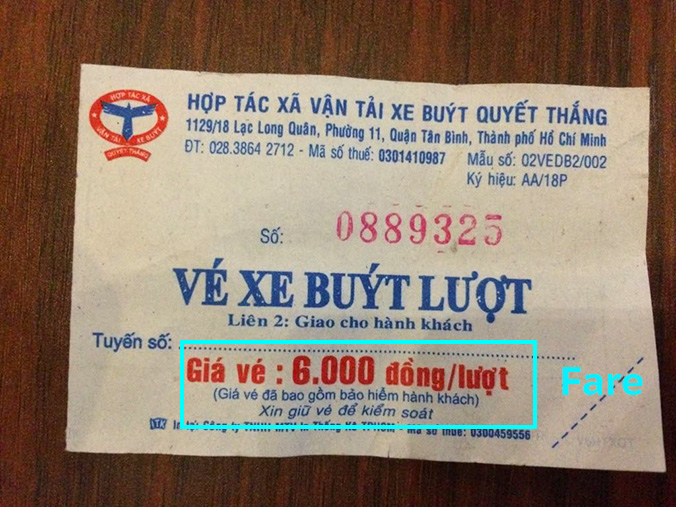 Bus routes
Popular bus routes
Route number 02: Ben Thanh (near Ben Thanh market) - Mien Tay coach station (go to the Mekong delta).
Route number 11: Ben Thanh - Dam Sen water park. 
Route number 12: Ben Thanh - Giang Dien waterfall.
Route number 11: District 8 coach station - Ben Thanh - Mien Dong coach station (go to the Southeast province).
Route number 152: Trung Son residential - Ben Thanh - Tan Son Nhat airport.