Attention
When you come to Ho Chi Minh City, especially for the first time, you may face some difficulties such as language, culture and some social problems. We've listed a number of difficulties and some solutions, hopefully, it will be helpful to you.
Language
The main language used in Vietnam is Vietnamese. Vietnam is the None Speaking English Country, the majority of young people speak English quite well, so if you have troubles or ask for directions, you can ask these young people. If possible, you should speak clearly and emphasizing keywords to facilitate communication.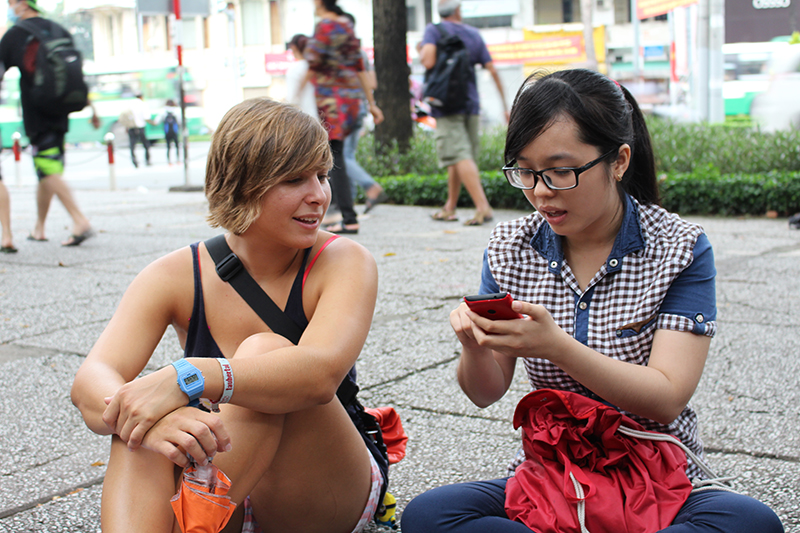 A young is guiding for visitor
You can refer to the "Local Dictionary"  to learn some basic words in Vietnamese.
Problems
 In Ho Chi Minh City still exist some social problems bother tourists namely:
Overcharge: 
In general, prices in Vietnam are relatively cheap compared to the average level of the world. However, some cases of sellers selling overpriced, especially for foreign tourists.
To avoid this, you can refer to the prices of some basic commodities that we have listed in the Cost column. If the price too much higher than the price we provided, you should refuse, do not hesitate!
 Traffic jam and traffic mess:
This is a pretty big problem in HCMC. If you take a bus or taxi, your trips may be affected by traffic jams. But if you look at another side, this could also be an interesting thing for your trip!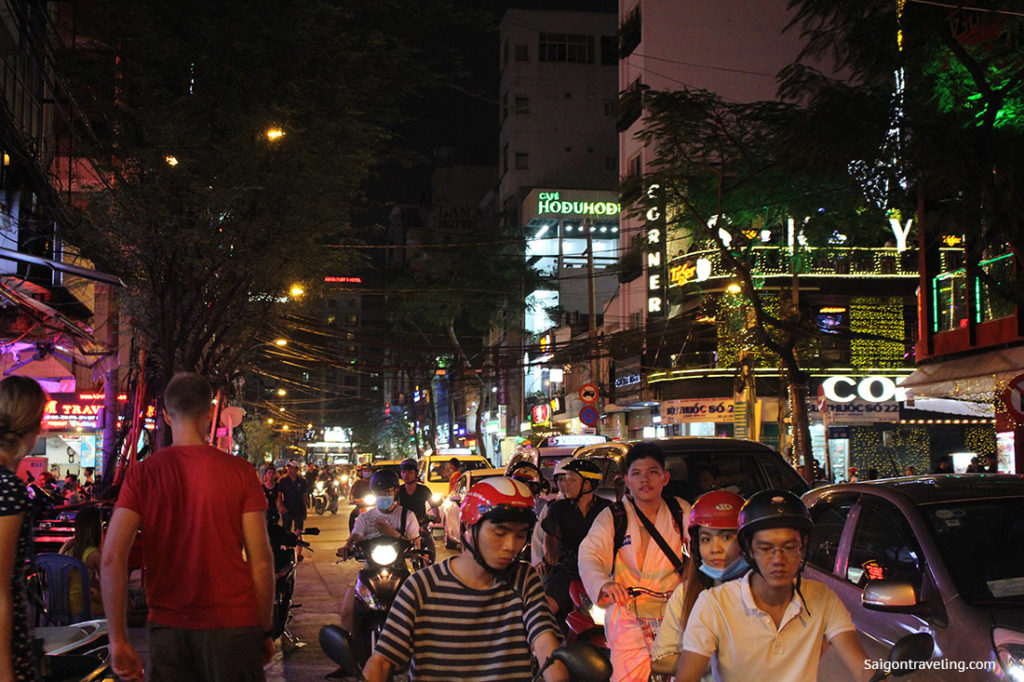 Traffic mess in Ho Chi Minh City
You need to view carefully the before crossing the road because of traffic mess.
Pickpockets and robbery:
Rarely, but you also need to be careful. If this is the case, you should report it immediately to the police in HCMC with the phone number: +8428.38.387.200 or support teams travelers: +8428.39.250.000.